Post-construction cleaning requires a specialized hand. Don't just settle for the first company you find with good reviews.
You want a company you can count on to deliver on-budget and on-time — in addition to the safety concerns.
The company you use should be OHSA certified and require their workers to wear PPE on the job site.
You deserve the best. That's why we created a list of the five highest-rated post-construction cleaning services in Baltimore, MD.
All the companies on this list have proven themselves reliable and could be the best fit for your project.
The 5 Top Post-Construction Cleaning Services in Baltimore, MD
Construction projects are usually running on a tight budget — and an even tighter schedule. It's easy to forget the post-construction clean-up that's required before a project is ready to present to the client.
Nothing is more important than making a good first impression. Imagine a client viewing the project for the first time...
They walk in, surprised to find dust on shelves or dirt on the carpet. Instead of focusing on the amazing construction job you did, they focus on those little things that could have been easily fixed.
Embarrassed, you wish you had taken the extra time to search for a cleaning service that doesn't cut corners. Instead, you contacted the first company that had decent reviews and seemed affordable.
Don't make this mistake.
We recommend you take the time to shop around and compare companies. Let us help you find the right one. We can also provide you with a custom cleaning proposal from our company to find out if Sentral Services is the right fit for you.
1. Extra Clean, Inc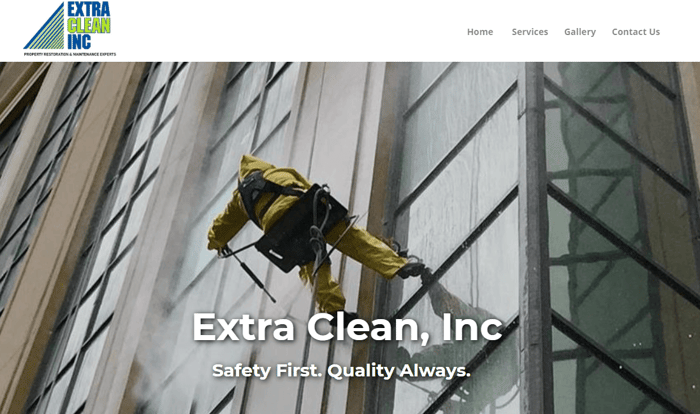 With over 30 years of experience in post-construction clean-up, Extra Clean, Inc is committed to safety first and quality always.
They pride themselves on using the latest technology and equipment. They also specialize in green cleaning methods.
They provide many services other than post-construction clean-up, such as:
Window Cleaning
Power Washing
Graffiti Removal
Fire & Flood Damage Clean-Up
Washing & Sealing Awning/Canopy
"Extra Clean was highly recommended by our neighbors, who'd just used them to clean their windows. They were friendly, professional, and cleaned all of our windows in about two hours. Their prices were reasonable, too. I would recommend them to my friends and family and would use them again!" - Mayan Tran
2. My Cleaning Services

My Cleaning Services, Inc. was founded over 45 years ago and became one of the largest female-owned businesses in Baltimore. Even with their growth, My Cleaning Services, Inc remains a locally owned and operated business.
They are committed to helping the community, and they do so through various clubs and organizations, including the Rotary Club of Baltimore and the Ronald McDonald House.
My Cleaning Services, Inc specializes in:
Post-Construction
Flood Clean-Up
Green Cleaning
Janitorial Services
"Our MCS supervisor, Arron, responds immediately to our needs. He is very detail-oriented, which is very important at the Children's Guild. Customer service is first with MCS, and our area manager Rita assures that every day." - C. Tuberville
3. Marathon Building Services

Marathon Building Services has provided post-construction clean-up service to the Baltimore area for over 15 years.
With 24/7 customer service, they prove that accommodation and satisfaction are important in their business.
They offer the following services:
Post-Construction Cleaning
Exterior Windows
Pressure Washing
"Marathon did a great job with the final cleaning, working quickly and efficiently throughout the entire building. They worked with our schedule and the occasional need to jump out of sequence to facilitate the owner's needs. Speaking for the entire Clark project team, we were extremely pleased with Marathon's performance and commitment to our project." - Becky Klapmus
4. Final Touch Cleaning Services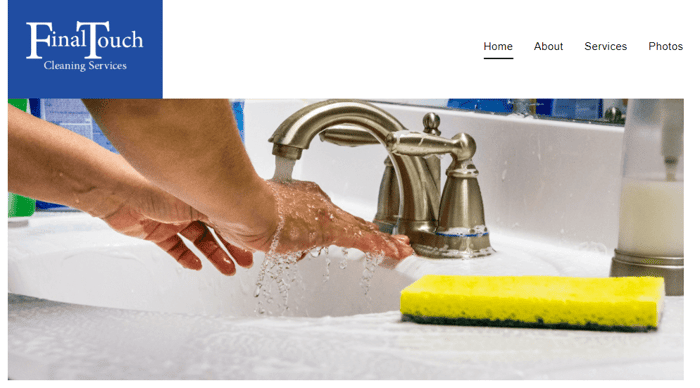 Final Touch Cleaning Services is a locally owned janitorial service, who opened their business in 2008.
They offer an array of interior and exterior services, from lawn maintenance to home cleaning. Final Touch Cleaning Services commit to customer satisfaction and upfront costs.
Some of the services they provide are:
Interior Cleaning
Exterior Cleaning
Lawn Maintenance
Power Washing
Window Cleaning
"Unbelievable service!! From initial call to payment, everything was top-notch service. I had Carlos and team come in for cleaning the house from top to bottom before listing for sale. If it could be cleaned, they cleaned it. I was shocked at how everything was sparkling again. Every little nook and cranny they could get to. Fair price, great communication, and excellent customer service. It's nice to know that businesses like this still exist." - Nataki Johnson
5. Sentral Services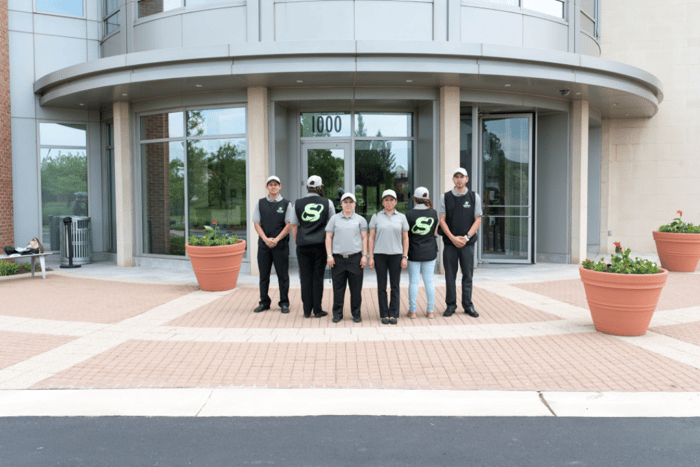 At Sentral Services, we are committed to providing exceptional service. We give you a bigger bang for your buck.
Our workers are OSHA 10 or OSHA 30 certified and wear required PPE for each job site.
Each job we take gets completed by following a 3-step process.
We prepare your site by removing debris left behind, such as lumber, metal, or other materials.
We professionally clean your building according to our highest standards.
We perform our final cleaning, using environmentally friendly cleaners that are free of harsh chemical odors.
We understand how important it is for you to present a sparkling clean building, and that's why we follow the CARE Methodology.
When you use Sentral Services for your post-construction clean-ups, you get:
Communication that's clear, and we provide constant progress updates.
Assurance that your project will be safe and thoroughly cleaned before presenting or transferring the property to the new owner.
Replicated processes that ensure best practices are followed on every project.
Elevation of your job site to a safe, clean place, and you can be proud of sharing.
You deserve to have the highest quality of service possible — and we want to make sure you get it.
We have over ten years of experience, and more than 652 post-construction jobs completed at the time this article was written.
Finding a cleaning company you can trust doesn't have to be hard. Get a custom proposal today, and let us help you get your site in tip-top shape for the new owner.